Covid-19 Information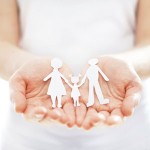 Maintaining the safety of our patients and staff is our main priority. The information below gives more detail about the procedures we are following to ensure we maintain the highest possible level of hygiene.
Hand sanitising products will be available to use before you enter and whilst in the clinic. With effect from 20th June 2022, masks are no longer mandatory in the practice but we do ask that you respect those who still wish to wear one and help keep our more vulnerable patients safe.  Sandy and her staff may be wearing a mask/PPE if deemed necessary.
We are continuing to operate a closed door policy. The treatment room has to be sanitised between patients and therefore appointment times may be slightly staggered to allow for this. Please arrive 4-5 mins before for your appointment time. When you arrive, please ring the doorbell and wait for a member of staff to answer the door.
Only enter the building if you have an appointment. If you need an appointment we would prefer that you call to book.
We request that all payments are made by card (contactless where possible).
You will need to dress appropriately in thin, light, loose clothing with no belts or buckles and preferably no logos on the back of t-shirts. We will not be providing gowns but please bear in mind that it may still be necessary for you to undress for examination purposes.
Please leave all accessories (bags, watch, jewellery etc) at home or in your car and please attend alone unless you require a chaperone.
Whilst every effort has been made to minimise risk with face to face consultations, please be aware that the risk has not been eradicated completely. If you, or a member of your household, have symptoms of Covid-19 or you have been in contact with somebody with Covid symptoms then please do not enter the building.
Stay safe!
Best wishes
Sandy & Team
For further information on Coronavirus please see https://www.nhs.uk/conditions/coronavirus-covid-19/ or https://www.gov.uk/coronavirus.
---
COVID-19 notice for Shaw Chiropractic Clinic | 01793 887801